Squid Ink – a fearless umami blast from the depths

Squid ink is our weekly featured special item!
Harvested from North Sea Cuttlefish, this product is a part of our premium Spanish brand, signifying the highest quality we have to offer.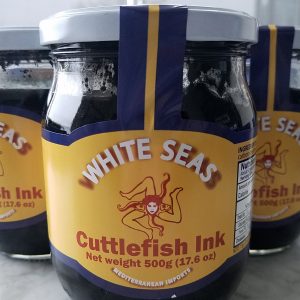 If you've never used squid ink before, it is traditionally being used in sauces, risottos, crackers, or to color pasta black. Cuisines range from Mediterranean to Asian, and even modern American.
The complex ocean flavor that comes from this dye has a slightly pungent aroma that's complimented by a salty brine that accents all kinds of seafood. The high glutamate levels pack this viscous liquid with tons of umami, only adding to the allure.
We've seen squid ink used in a variety of unique applications such as 'death metal cocktails' where the squid in is used to dye smoky mescal jet black and accented by a spicy simple syrup.
But one dish has caught our eye. Chef AJ Baker from the Cioppino Restaurant & Cigar Bar in Pittsburgh created a Live Scallop Crudo with a Squid Ink Vinaigrette, pickled morel mushrooms, basil, and Maldon sea salt.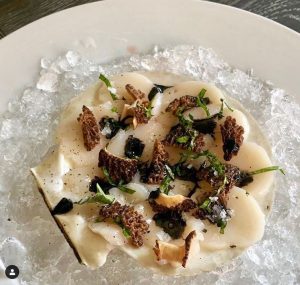 When we reached out to chef about what inspired this exceptional dish he said, "I wanted to create a dish that people have never seen before. To combine the delicious flavor from the squid ink with a unique component like Live Scallops, I created the vinaigrette to enhance both of them. It's the best of both worlds!"
17.6oz glass jars are on sale for the entire month of April for only $19.50/ea