The Ultimate Big Game Menu!

The big game is this Sunday, and Samuels has everything you need to create a menu appropriate for the event!
The two items you need on your menu this Sunday when the Denver Broncos face the Carolina Panthers are Border Springs Lamb Denver Ribs and Carolina Striped Bass. After making New England Clam Chowder out of the Patriots in the AFC Championship game, the Denver Bronco's have proved to be one tough opponent, but there's nothing tough about Border Springs fall-off-the-bone tender Denver Ribs. Border Springs raises massive, offensive linemen sized, Texel Sheep which are ideal for providing a meaty and delicious Lamb, and the Denver ribs are incredibly tasty.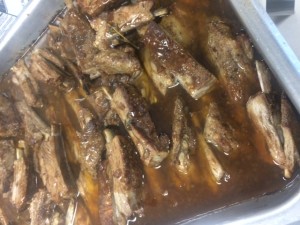 Carolina Striped Bass is a popular fish to begin with, but when it shares the same home as the NFC Champions it becomes a must have menu item. These sustainably raised Striped Bass have an unmatched flavor which makes a great item.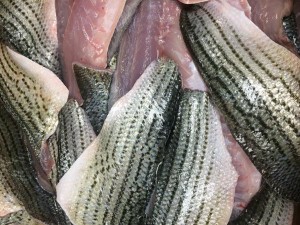 Such a big game requires a big spread, and Samuels is your one stop for all of the finger foods that make the day so special. We have a wide offering of products that are easy to prepare and won't break the bank.
DNI Group offers premade Shrimp Tempura that simply needs to be fried for the perfect pre-game snack. Football Sunday's are a great excuse to indulge in fried foods, and Samuels has  crispy and delicious Clam Strips and Breaded Oysters which can make a quick and easy platter to eat while watching the game.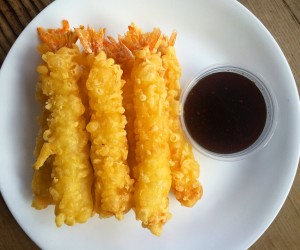 Of course, a football menu needs sides, and Aunt Connies Salads offer premium, homemade, ready-to-eat products. From classics such as Cole Slaw, Potato Salad and Macaroni Salad to seafood salads including Garlic Shrimp and Mediterranean Seafood salads Aunt Connies has the items to perfectly round out your menu.
It should be a great game, so make sure you give your customers a menu that will compliment it!