Chef José Andrés Feeds the Feds

Chef José Andrés, who has fed people around the world in the wake of disasters, won multiple humanitarian awards, and has even been nominated for a Nobel Peace Prize, has set up yet another pop-up restaurant. But, this time for "a different type of disaster emergency;" one a bit closer to home.  As the government shutdown continues to drag on, over 900,000 government employees are left without a paycheck and, for many, a way to feed their families.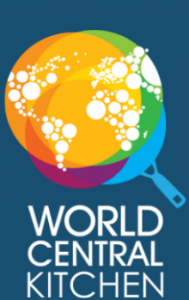 On January 14th, José Andrés announced on Twitter that with the help of his non-profit organization, World Central Kitchen, he would be offering a rotating menu of free food for government employees and their families. This relief effort, titled ChefsForFeds, has already received overwhelming support from its volunteers and served up a whopping 4,000 meals on just its first day.
Menu items included hot, toasted ham and cheese sandwiches, quinoa power bowls, and roasted fennel and tomato soup. Some menu items are even vegetarian and gluten free options. Chef José Andrés, who refers to this shutdown as a "humanitarian crisis," was quoted emotionally stating "We believe that no person should have to go through the pain of not knowing what to feed their children." We wholeheartedly agree and continue to appreciate and support Chef José Andrés in his mission to feed the world.
The pop-up is in operation at the Navy Memorial in Washington, right between the Capitol and the White House, and will remain open every day from 11am to 6pm for the duration of the shutdown.