Great Chefs Event 2015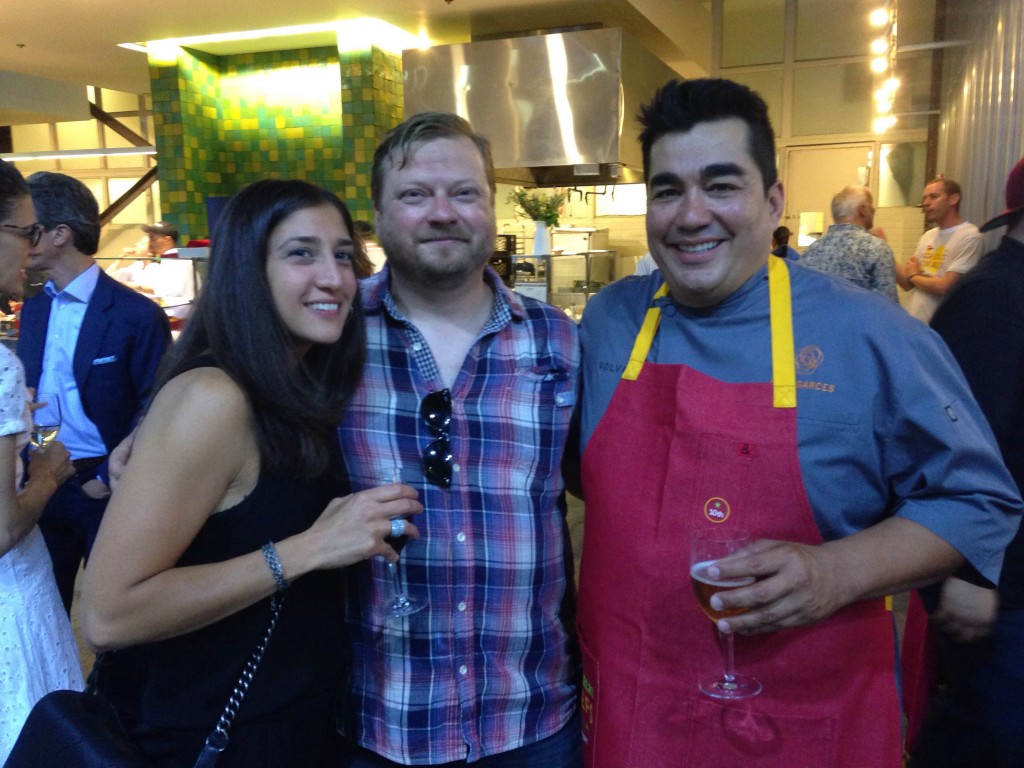 Tuesday night chefs, foodies, and members of the food industry gathered at the Urban Outfitters, Inc. Corporate Campus at the Navy Yard in Philadelphia to raise money for Alex's Lemonade Stand & the Vetri Foundation. The annual Great Chefs Event, Hosted by Marc Vetri and Jeff Benjamin of the Vetri Foundation and Vetri Family Restaurants brings together renowned chefs from all over the country to help create a night full of fun, food, and charity. While eating amazing dishes crafted by the nation's top chefs, guests got to participate in auctions and mingle with friends and colleagues. This year the event raised over $800,000!
Iron Chefs Masaharu Morimoto, Alex Guarnaschelli, and Michael Symon are just a few names on the list of distinguished chefs present in Philadelphia Tuesday night. Take a look at some of the dishes and people we saw at the event!