Featured Special: July is the Perfect time for Redfish

Our featured special this week is Redfish. Popularly known as Red Drum, our Redfish are raised off the beautiful Mauritius Island, and have a mild, yet sweet flavor with a firm texture and a large, moist flake. Delicious and versatile, chefs use Redfish for grilling, crudo, roasting, broiling, pan-searing, frying, steaming, poaching, and smoking.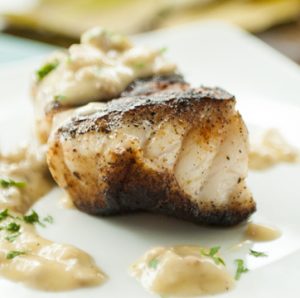 The unique geography of Mauritius provides a pristine environment for raising Redfish. The site was selected after extensive surveys to ensure excellent water quality while protecting the environment. Certified with the Global Gap and Friends of the Sea, a key consideration in all aspects of the company is to protect and enhance the environment while providing high quality, tasty fish. Thus, you'll be able to enjoy the great taste of these fish guilt-free, as environmental impact is minimal.
Today, Redfish are an extremely popular eating fish found on menus all over the world. Spicy blackened Redfish is a common choice for chefs, as it's a breeze to make and a tasty choice for customers. You can find Redfish fillets on special all July for $11.95/lb. Since they're already pin-boned, you'll be able to save time on labor and enjoy a wallet-friendly option this Summer. Call your sales agent today, or come to Giuseppe's Market to get your hands on Redfish today.