Featured Special: Wild Indonesian Backfin Crabmeat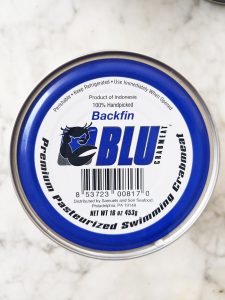 Our March Special of the Week is Wild Indonesian Backfin Crabmeat. This delicious Crabmeat comes to us from Blu brand, a Samuels exclusive.
Backfin is a mix of lump and special crabmeat, composed of pasteurized meat from wild Indonesian Blue Swimming Crabs. Once harvested, these Crabs are steamed immediately to ensure that their sweet flavor is preserved. They are then picked and sorted by hand and placed in tins to seal in the delicious flavor of Backfin Crabmeat.
Blu Brand Crabmeat has a delicate, sweet flavor and a tender texture, making it an excellent choice for the application of your choice. Our customers love using this product for dishes like Crabcakes, Stuffed Flounder, Pasta with Crabmeat, and Seafood Pizzas and Soups. You can also pair this product with Aunt Connie's Famous Shrimp Burgers (also on our March specials) to make a Crabmeat-topped Seafood Burger that will be sure to please!
Account holders and Seven Fish Club members can find Blu Backfin Crabmeat on special all March for just $11.99/lb. Call your Samuels rep today, or swing by Guiseppe's Market for a "fin-tastic" deal!