Il Villaggio Restaurant Offers Great Food with Old World Charm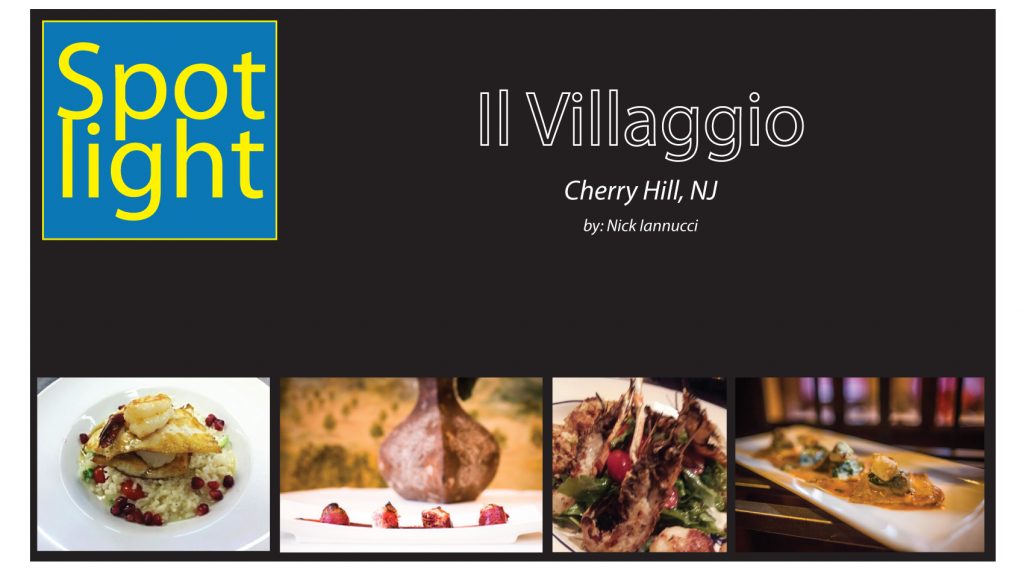 It takes a village to raise a child. However, it takes two sets of brothers passionate about quality cuisine to raise an authentic Mediterranean restaurant. When two sets of brothers, Artan and Arber Murtaj and Andi and Elton "Tony" Lelaj, decided to join forces, they all held a common goal: to create a high caliber restaurant offering fresh food and an unmatched guest experience. And at Il Villaggio, they've done just that.
There is one word to describe the main dining room at Il Villaggio: cozy. The large fireplace on the far wall combined with the décor creates an old world atmosphere that envelopes you into a warm environment. There are additional rooms that are ideal for special events such as business events, birthdays, bridal showers, and weddings. The back patio seats an additional 55 guests and offers a unique décor: real wine grapes. The grape vines grow along a lattice overhead and bring Mediterranean charm to the space, elevating it to a new level. In total, the restaurant can accommodate up to 300 guests.
Of course, serving excellent food is the main ingredient in the success of any restaurant and Il Villaggio boasts the finest food in the area. Chef Tony takes it upon himself to hand select each ingredient he uses. In fact, ask any of the partners about key ingredient in Il Villaggio's success and they'll tell you it's professionalism, effort, and the time put into selecting the finest ingredients. "Everything has to be fresh and good tasting," says Chef Tony. "If not, I would rather throw it out."
Il Villaggio offers an award winning menu. The Veal Il Villaggio recently won a Golden Fork award for the best Veal in South Jersey. However, they are also known for their fresh seafood and they introduce new specials every season. "We like to bring in the best seafood that are currently in season. This time of year we use a lot of white, flaky fish," explains Chef Tony. Additionally, he will personally select in-season local Jersey produce including Jersey Peaches, figs, tomatoes, and corn to pair with each dish.
Chef Tony's desire to create food that leaves people feeling happy was the driving force for him to expand his culinary talents. "When I see people enjoying food I prepare, it's simply invigorating. It is very rewarding for me to see so many people leaving Il VIllaggio happy and then coming back to enjoy another meal again."
While many praise Chef for his culinary skill and dedication to improving his craft, special thanks go out to the great team he has working with him in the kitchen. "They are one of the best teams I have ever had," he says proudly. "They're very hard working, extremely knowledgeable, and very caring." Chef Fredi is a particularly great asset to the team. "He is a great sounding board for me, we exchange ideas and speak about anything." He credits the open communication between him and his team for their continued success. Everyone gets to try a new dish before it is advertised and are encouraged to give their input.
The dedication to serving carefully prepared fresh food and providing guests with an unmatched experience has brought success to Il Villaggio. With a strong team that is passionate and dedicated, Il Villaggio is primed for even more success in the future. "We all love what we do. When you're passionate about something, it is easy to put in the work," says Chef Tony. "I am lucky I have a great team and great partners to help make Il Villaggio a great restaurant."
For more information about Il Villaggio visit: ilvillaggiocherryhill.com