James Beard Award Semi-finalists Announced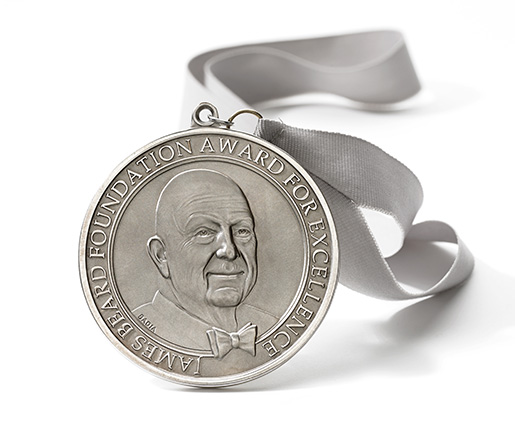 It's an exciting time of year for restaurants with the announcement of the James Beard Award 2019 Semi-finalists! Although the awards are still two months away, to be a semifinalist is a supreme honor and we are extremely excited to congratulate our wonderful customers for everything they have achieved so far. Although there are a multitude of amazing chefs honored in 21 categories, we'd like to give special attention to our "Best Chefs" and "Best Restaurant" winners across the top eight categories.
Congratulations to our…
Best New Restaurants
Andiario, West Chester, PA
Bardea Food and Drink, Wilmington, DE
Elle, Washington, D.C
Outstanding Restaurants
Bolete, Bethlehem, PA
Jaleo, Washington, D.C.
Komi, Washington, D.C.
Sagami, Collingswood, NJ
Zahav, Philadelphia
Outstanding Chefs
Vikram Sunderam, Rasika, Washington, D.C.
Fabio Trabocchi, Fiola, Washington, D.C.
Marc Vetri, Vetri Cucina, Philadelphia
Rising Star Chef 
Jesse Ito, Royal Izakaya, Philadelphia
Outstanding Restaurateurs 
Ellen Yin, High Street Hospitality Group, Philadelphia
Julie Petrakis and James Petrakis, Swine Family Restaurant Group, Orlando, FL
Richard DeShantz and Tolga Sevdik, Richard DeShantz Restaurant Group, Pittsburgh, PA
Best Chefs in the Mid-Atlantic U.S.
Joey Baldino, Zeppoli, Collingswood, NJ
Tom Cunanan, Bad Saint, Washington, D.C.
Nicholas Elmi, Laurel, Philadelphia
Haidar Karoum, Chloë, Washington, D.C.
Matthew Kern, Heirloom, Lewes, DE
Jon Sybert, Tail Up Goat, Washington, D.C.
Kevin Tien, Himitsu, Washington, D.C.
Cindy Wolf, Charleston, Baltimore
Nobu Yamazaki, Sushi Taro, Washington, D.C.
Jamilka Borges, The Independent Brewing Company, Pittsburgh
Best Chefs New York
Erik Ramirez, Llama Inn, Brooklyn, NY
Alex Stupak, Empellón (Midtown)
Best Chefs Southern U.S.
Lindsay Autry, The Regional Kitchen & Public House, West Palm Beach, FL
Clay Conley, Buccan, Palm Beach, FL
Brad Kilgore, Alter, Miami
Every one of the semi-finalist show true culinary skill, creativity, and leadership. Samuels' passion for fresh seafood only truly comes alive in the dishes our chefs create and we are proud to supply premium products to such dedicated and talented chefs.