What's Trending
Highlighting new products, seasonal items, holidays, restaurant week specials.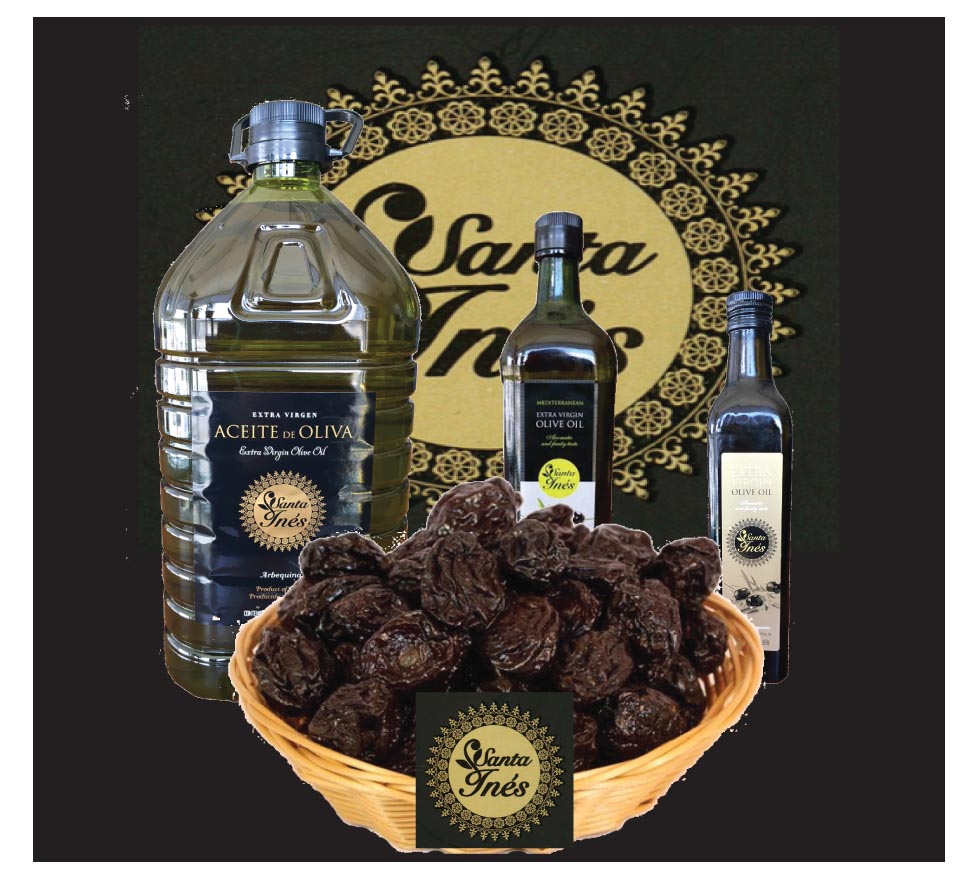 Santa Ines Dried Plums and Extra Virgin Olive Oil
Only Available at Samuels Seafood
Santa Ines Dried Plums
• Moist with a Rich, Sweet Flavor and Pleasant Chewy Texture
• Agen Plum Varietal
• Loaded with Antioxidants
• High in Fiber and Considered One of the Healthiest Foods
• Excellent Source of Vitamins and Minerals
• Versatile Application use: Salads, Entrées, Sauces, Desserts Appetizers, Charcuterie and Cheese Pairings
Santa Ines Premium Dried Plums are a delectable treat for the palette. You immediately notice the superior quality from the first bite. Santa Ines Premium Dried Plums are very moist and packed with flavor. Their rich, sweet flavor envelopes the mouth – a burst of flavor with the initial bite without being overpowering, followed by a slow tapering until you are left with a refreshingly light aftertaste. The lively flavors are like eating a fresh picked plum off the branch.
These delightfully refreshing Dried Plums have many applications within the kitchen. Add them to sald for an another layer of flavor, incorporate them into
an entrée for added sweetness, or serve them as an appetizer.
Santa Ines Extra Virgin Olive Oil – Only Available at Samuels Seafood
• Santa Ines oil is harvested from our own high tech oil mill of 400,000 Arbequine trees, spread across a 1,000 acres of land
• Short period of time between harvesting and
grinding of the olives preserves its freshness and unique color
• Cold pressed: stirred in air tight containers at temperatures of 24/26º in order to keep its natural traits
• Stored in controlled temperature
in stainless steel containers to
keep its natural flavor and color
About Santa Ines
Santa Ines was founded in 1986 in Fuentes de Ebro, in the Spanish province of Zaragoza. It is the only company in Spain that oversees the entire journey from plum to dried plum.
After the harvest, plums are taken straight to the processing plant, where they go to drying ovens for 12 to 16 hours. This takes almost their entire water content, facilitating the fruit's preservation and preventing the action of fruit-deteriorating germs. Once dry, the dried plums are kept in the appropriate temperature and humidity conditions until they are packed.
Santa Ines has a history of producing high-end, quality products. In addition to their Pemium Dried Plums, they produce superior Extra Virgin Olive Oil. Their meticulous attention to detail and commitment to quality ensures every bottle of Extra Virgin Olive Oil and every Dried Plum is top-shelf.
Combining the Santa Ines Premium Dried Plums with the Extra Virgin Olive Oil yeilds a delightful flavor combination. The Premium Dried Plums help bring out the depth of the Extra Virgin Olive Oil, while the Extra Virgin Olive Oil adds and enhances the sweetness of the Dried Plums. Use Santa Ines Dreid Plums and Extra Virgin Olive Oil with lamb for a powerful taste experience.
Both of these premium products are only available through Samuels and Sons Seafood.
---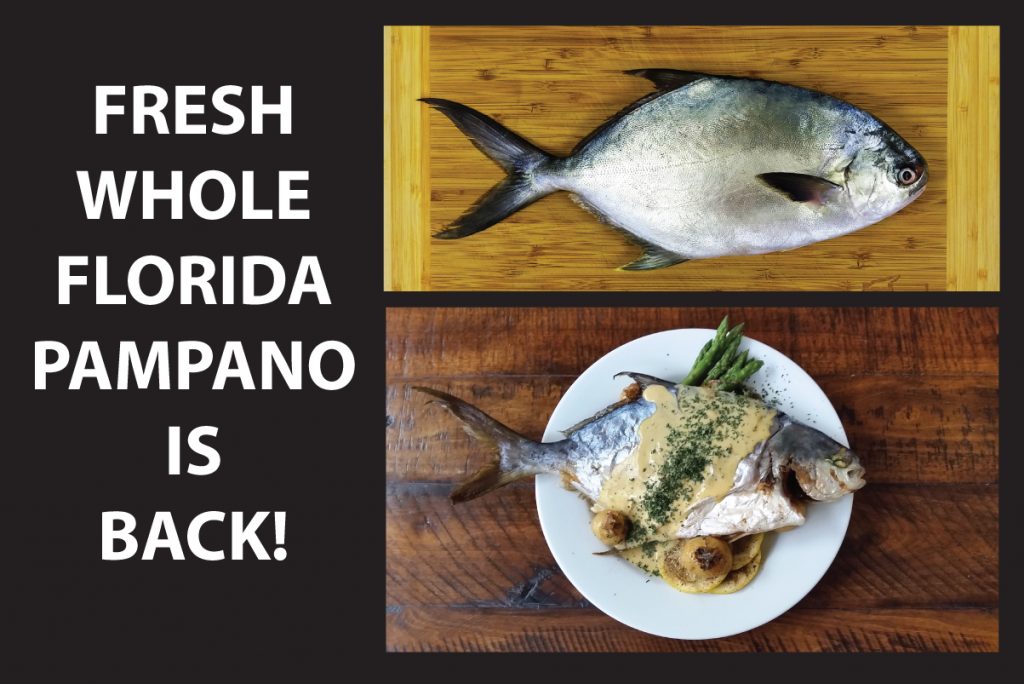 Pompano Now Available Year Round!
• Fresh, Sustainable, Available Year Round
• Rich, Sweet, Clean, Mild and Buttery Flavor
• Texture is Firm Yet Finely Flaked, Moist Succulent Fish
• Cooks Up White with a Moderate Fat Content
• One Pound Average, Flat-bodied and Pan Sized
• Available Whole or Fillet
• Silvery Skin Provides an Eye Catching Whole Fish Preparation
• Popular Cooking Methods for Pompano include Broiling, Baking, Frying, Grilling and Sautéing.
Fresh, never frozen, ocean farm-raised Florida Pompano is now available year round from the pristine Caribbean waters of Panama. Raised in open water pens, Dyer Aqua Pampano are the same prized Trachinotus carolinus species that grow in the Gulf of Mexico and Caribbean and are better known as Florida Pompano.
Dyer Aqua Pampano are from special pampered brood stock that are hatched and grown to fingerlings in the tightly controlled facilities. Once the young fish are ready, they are gently introduced into the ocean grow-out pens in Panama. There, they are hand fed a diet of food formulated to produce a good market size fish consistent enough for you to add it as a successful menu item.